Profile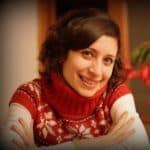 Ceren Aydin
About Me:

I'm grateful for my family who stood by me for every step I took through life even when that meant moving thousands of miles away from home (Turkey) to pursue a graduate degree in the US. I'm a Chemical Engineer daughter of two Chemical Engineers (I could not fall far from the tree!). Upon finishing the PhD program in California during which I met my other half, I (fun fact: we both!) joined Johnson Matthey in 2013 and have been working there since then. We currently live in King of Prussia, PA with our kittens, Toni and Feta.

My Work:

I'm currently a Regional Technical Account Manager based in Pennsylvania collaborating with engineers from a car company in Michigan and Italy on designing emission control systems fitted in their diesel powered vehicles.

My Typical Day:

Meetings, meetings and more meetings 🙂 Coffee is a must in the morning! My day usually consists of various technical discussions with my colleagues (engineers and chemists) to progress the projects supporting our customers. We design experiments and analyze data sets gauging the effectiveness of our catalyst formulations in various ways and summarize these learnings for internal and customer discussions. I enjoy working with my functional team to achieve our goals and strive to contribute to their personal and technical development. My new year resolution is to end the day with a bit of yoga and exercise to decompress and take care of myself, and finally lose those pandemic pounds 🙂

Work History

Education:

University of California, Davis    CA, USA

Ph.D., Chemical Engineering       2008 – 2012

University of California, Davis     CA, USA

M.Sc., Chemical Engineering       2008 – 2009

Middle East Technical University   Ankara, TURKEY

B.Sc., Chemical Engineering 2004 – 2008

Work History:

Johnson Matthey  PA, USA

Regional Technical Account Manager – Present

Technical Program Manager

Senior Applications Engineer

Applications Engineer

Employer:

My Interview

How would you describe yourself in 3 words?

cheerful, enthusiastic, dependable

What was your favorite subject at school?

Math and English

If you weren't doing this job, what would you choose instead?

English Teacher: I actually volunteered for 2 years as an English teacher in an education program serving underprivileged communities in my hometown (Ankara).

What's your favorite food?

I eat anything but if I have to pick one, mushrooms!
---
---
---
---